The cell phone accessory market is currently comprised of the following main add-ons: Protective cases; headphones; batteries and chargers; screen-protectors; hands-free devices (e.g., bluetooth headsets).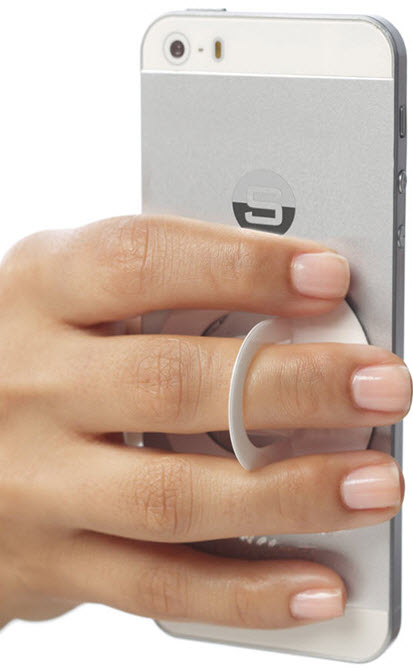 Of those accessories, protective cases and screen protectors make up nearly half of the dollar-share (businessinsider.com 2012).
When asked which features were most desirable in a cell-phone protective case, respondents indicated that high quality materials, durability, lack of added bulk, general aesthetics, and price were the most important factors in their ultimate purchase (nbd.com 2012).
What was not mentioned, incidentally, was the need of users to have full-functionality of their phone, which some protective casings and screen protectors limit with their added bulk and ill-fitting bodies.
The Selfie Loop is able to circumvent many of these issues with its preemptive protection position.
Unlike some protective cases which can run consumers up to $90, or add-on screen protectors which are unreliable and can cause connectivity issues with touch-screens, the Selfie Loop adds drop protection for smartphones by equipping the user with a proactive and preemptive solution.
When users engage the durable, water-resistant Smart Loop, accidental phone dropping becomes next to impossible.
The lightweight 2″ disk bonds tightly with most cell phone cases, and the loop will fit snuggly to ensure that users have a reliable grip on their phones – even when the rest of their hands are not properly holding the device.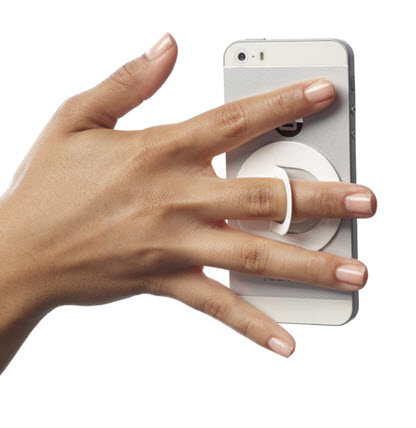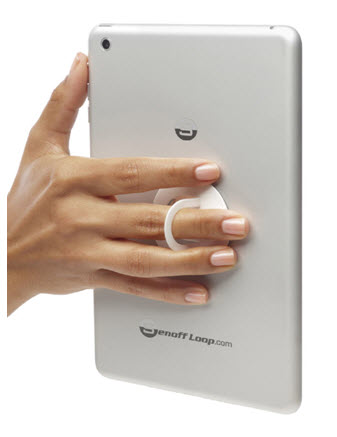 Unlike other protective cases, the cost-effective Selfie Loop also offers the lowest-profile protective add-on in the market, a key factor for buyers.
When the loop is in the rest position, the entire disk stands no more than 1/16 of an inch thick. Users can easily slip their smartphones into their pockets without concern of added bulk.
Lastly, the Selfie Loop fixes a problem that many consumers aren't even conscious that they have: the lack of full functionality of their phones.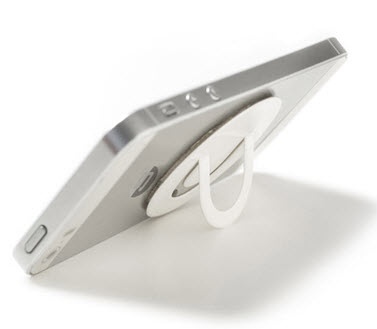 Data show that 82% of smartphone owners use their phones for taking pictures, and 80% use their phones for texting (pewinternet.org).
Indeed, one of today's current trends is the "selfie," which requires users to extend the phone away from their body in order to capture the perfect picture of themselves and their friends.
Most anyone with selfie-taking experience has complained at one time or another that it can be difficult to hold the phone at a particular angle while simultaneously attempting to touch the "shutter" to take a picture.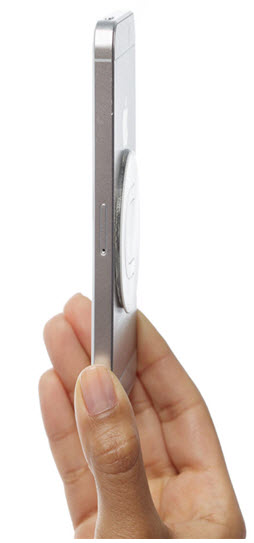 The Selfie Loop fixes that problem with its Smart Loop technology, thereby giving the user full functionality of their hand to take selfies at even the most precarious angles.
The Selfie Loop fills a major gap in the cell phone accessory market.
While many accessories offer protection, they can either do so at a price-point that does not align with the consumers' needs, or, the protective casings are too bulky and not aesthetically pleasing.
The Selfie Loop offers preemptive protection that is cost-effective, lightweight with one of the lowest profiles on the market, and comes in endless style options.
The Selfie Loop also offers unprecedented marketing, branding, and distribution integration, making this product the most unique and distinguishable protective add-on in the industry.
Questions, bulk orders, retail displays call or text 858-692-9461
The Selfie Loop materials are sourced, assembled and packaged here in the great United States of America.
For more details, contact Michael Senoff at JS&M Sales & Marketing Inc. 858-692-9461